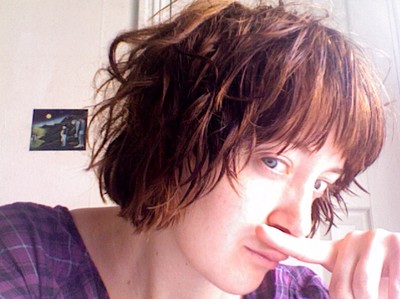 …of summer 2009, I think I nailed it. 
Se ut som att du badat i saltvatten och hängt vid en strand utan borste i några år,
eventuellt knullat några dagar i sträck 
utan att för den skull gjort något av det
alls
plus rota fram de slafsigaste slappaste kläder du kan hitta
gärna med hål i
(jag går nu inte in på 90talsretron som jag tycker är för fruktansvärd och som jag kommer att göra mig lustig över i en serie framöver eller nåt, men vägrar ta upp i denna anteckning, som berör MIN EGEN look 2009)
som att du varit på festival
eller precis gått upp
eller liksom inte riktigt bryr dig
mascara lite på sniskan
det är hett
glömt raka benen igen?
så jävla rätt
the look of 2009
everything you wanted
so far from what you got
men vet ni?
det är en månad kvar.